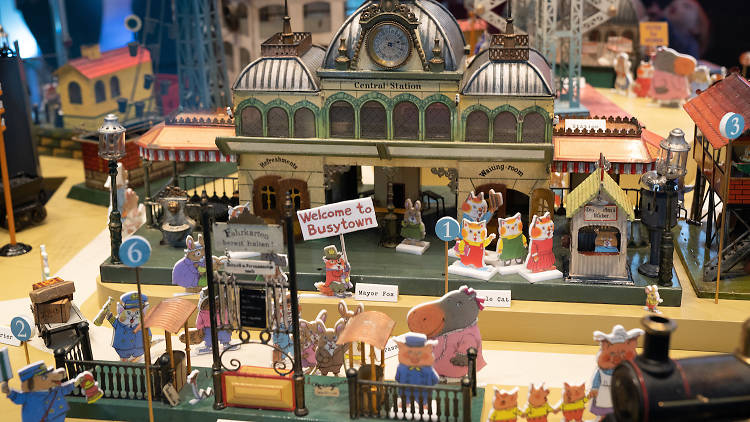 Every December the New-York Historical Society lays out a big model train set to visit, and this year's design celebrates the centenary of Richard Scarry's birth by sending the trains through Busytown.
The
museum's webpage
doesn't have any images from the display, but
Time Out offered
the photo above, showing that Scarry's characters appear as little flat cutouts direct from his illustrations. (Rather than, say, three-dimensionally modeled adaptations.)
There are also "custom-made Busytown vehicle-themed benches" and larger "Busytown characters" for selfies. Busytown is of course a going commercial concern, licensed from Random House. Given how hard most of its inhabitants work at their jobs, such marketing doesn't violate the Busytown spirit in the least.
Weekend storytimes will feature Scarry's books, including
The Night Before the Night Before Christmas
, and on 14-15 December Scarry's son and collaborator, Huck Scarry, will get busy sketching characters and talking to visitors.