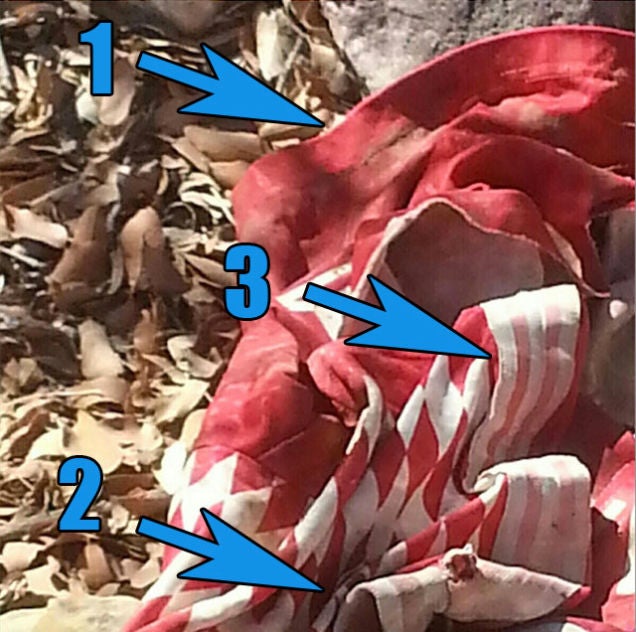 Of the items I read on the web this week, my favorite might well be
this Gawker essay
from July about a claim by right-wing "militia" members that they'd found and photographed a "Muslim prayer rug" abandoned on the US-Mexico border.
Adam Weinstein analyzed their photo thusly:
1. Here we see a waist hemline on the Muslim prayer rug.

2. This would be a sleeve opening on the Muslim prayer rug, just above the diamond-hatch red-and-white pattern so popular among lower-tier football clubs and militant Muslim prayer-rug salesmen.

3. Islamic scholars and Arsenal fans will immediately recognize "die marke mit den 3 streifen" [Adidas trademark] here on the Muslim prayer rug.
Of course, that didn't stop the Lieutenant Governor of Texas from
repeating the old rug tale this week
.