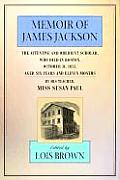 Anna Mae Duane and Kate Capshaw Smith are seeking papers on a little-studied subject: early African-American children's literature. Their call for chapters in an anthology says:
African American childhood in the eighteenth and nineteenth centuries was a fraught proposition. On one hand, African Americans of all ages were infantilized by those in power. On the other hand, evolving constructions of childhood explicitly excluded African Americans: they were not cherubs dependent on motherly love, and they weren't part of a private domestic sphere, and, the argument ran, they were never going to grow into self-sufficient adulthood. Perhaps it's no surprise that we have not really thought about African American children's literature in the years before 1900.

Yet as scholars such as Caroline Lavender, Karen Sanchez-Eppler, Courtney Wiekle-Mills, Robin Bernstein and others have shown, literature about childhood and aimed at children were rich sites for conveying—and rejecting—vital concepts of personal and national development that would translate into ideologies of race, class, gender, sexuality and citizenship.

This collection of essays seeks to recover and reframe the largely untheorized body of literature *aimed* at one of the nineteenth century's most thought-provoking, anxiety producing, and boundary-testing subjects: the black child. What were black children reading? How did that material represent race, ideology, and selfhood to a young audience? How did black children imagine themselves as creative agents?

We welcome abstracts for essays to be considered for inclusion in the collection. Although we welcome a wide range of perspectives and methodologies, the main focus of each essay should be on African American children as readers, students, or authors. We do not seek essays that address the figure of the child in work aimed at an adult audience or in work that did not have a black child readership.

Possible sources and topics include, but are not limited to:


Children's novels, short stories, picture books.
Schooling materials.
Religious publications (Sunday school, newspapers).
Poetry, pageantry, school plays.
Newspaper texts featuring African American's children's work or voices.
Conduct literature written for, or read by, African American children.
Antislavery literature written for, or read by, African American children.
Canonical African American writers' engagement with children's
literature.
Recovery of understudied black writers who addressed young people.

Strategies of cross-reading and cross-writing:


What happens when African American children read literature not intended for them?
How do we theorize the relationship between women's literature and children's literature in the nineteenth century?
How does an awareness of early black children's literature change our vision of the field or of particular authors?
The prospective book's editors ask authors to send a detailed abstract of a paper (750-1000 words) by 1 July to
Anna Mae Duane
and
Kate Capshaw Smith
. Final drafts of 5,000-8,000 words will be due in November.