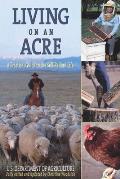 I reread a lot of favorite books as a preteen and teen, but I think there was only one in which I actually marked the chapters with stars to designate my favorite parts. That was
Mad Ducks and Bears
, George Plimpton's second football book.
In
Paper Lion
Plimpton recounted his weeks embedded with the Detroit Lions as a fourth-string, pre-season quarterback in 1963. In contrast,
Mad Ducks and Bears
is a grabbag of reminiscences: watching
Paper Lion
turn into a movie starring Alan Alda, Plimpton's similar turn with the Baltimore Colts in 1971, training-camp pranks, and so on. And it's hilarious.
Providing the extra energy in
Mad Ducks and Bears
is one of the defensive linemen Plimpton had met on the Lions: Alex Karras, the Mad Duck, who
died yesterday at age 77
. (The Bear was John Gordy, another lineman Plimpton remained friends with.) Some of the book's funniest chapters describe the prank-ridden Alex Karras Golf Classic, for example.
But there are also great insights into the life and work of football players. The book transcribes recordings of Karras and Gordy during a game, for example. Karras was so near-sighted he couldn't see the action from the sidelines, and he trash-talked most of his time on the field. Plimpton followed the players after they retired, observing that ex-backs put on weight while ex-linemen finally got to slim down.
In November 1970, Tom Dempsey of the New Orleans Saints lined up to try a field goal of more than sixty yards against Karras's Lions. That was the lineman's last season. Karras went on the
Tonight Show
later that month, talking about how none of the Lions believed Dempsey had a shot at making such a long kick, so they didn't even try to block. In fact, Plimpton wrote, Karras (number 71) was the first defender through the line of scrimmage, heading for the ball, the way the game was meant to be played.