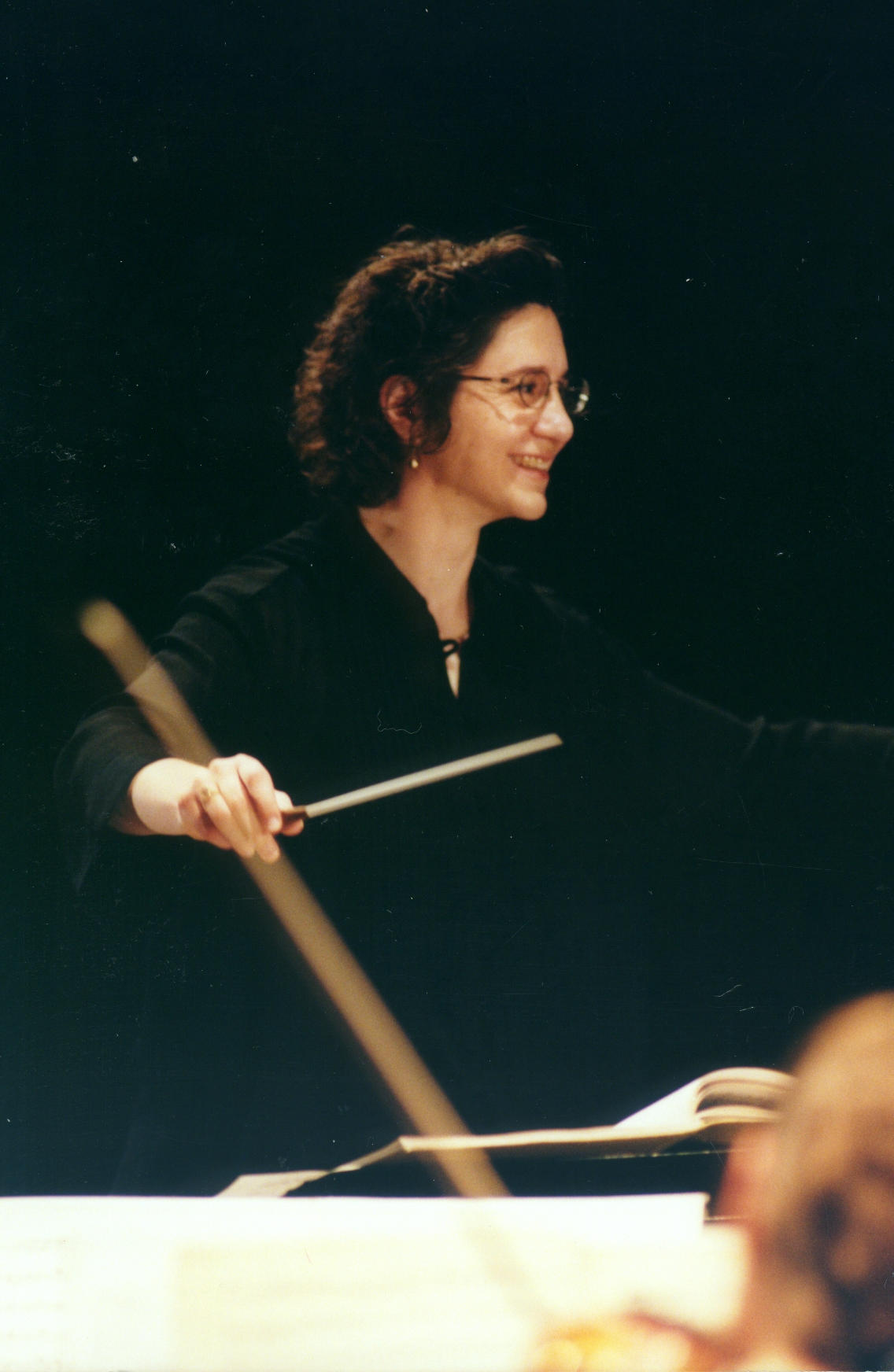 On 13 April, the University of California at Riverside Orchestra will
offer a program
titled
"American Fairy Tales,"
celebrating the life and work of L. Frank Baum.
The orchestra's description says:
We celebrate The Wizard of Oz and its creator, L. Frank Baum: the world premiere of Tim Labor's A Royal Pair, musically telling two tales by Baum, and concert suites from The Wizard of Oz and its two offspring Wicked and Oz the Great and Powerful. The brilliant Johanna McKay returns as narrator.
Ruth Charloff (
shown here
) will conduct.
On Facebook, Jane Albright reports that
A Royal Pair
is based on Baum's "The Queen of Quok" from
American Fairy Tales
—and perhaps a second tale? Composer
Tim Labor
is on the UCR music faculty; on Facebook he mentioned only one tale, so perhaps plans changed.
I mention this not because I know any of the folks involved or expect to attend a concert on the other side of the country. Rather, it's because I attended symphony concerts in Riverside while still in the womb, and my mother introduced me to the Oz books.