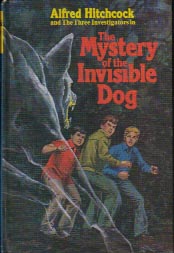 On Fuse #8's recommendation, I checked out the Book-a-Minute website, offering summaries of classic books boiled down to the density of a neutron star.

For instance, the site's distillation of one--heck, every--Three Investigators mystery novel runs to 94 words, and that's one of the longer ones.

But it's woefully incomplete! This summary says nothing about two of the three boys getting captured by the bad guys while the third rushes back to the salvage yard to bring the big Swedes. Honestly, you'd think the summarizers had never read forty of these books.